Effective Writing Assignments: A "Core Commitment" across Disciplines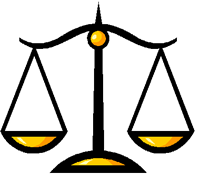 Workshop time and place:
Friday, November 14, 2008
1:00-3:00 p.m.
SH 451, The Whitsett Room
Workshop description:
What makes a writing assignment effective? How can faculty include issues of personal and social responsibility in their course assignments? Join colleagues from AAS, CHS, ENGL, PAS, PHIL, and other disciplines for a hands-on workshop with answers to these questions (and more). Participants will work together to write classroom assignments for spring 2009 classes.
To RSVP: call CIELO at x6535. Or email Sharon Klein.
Panelists:
Irene Clark, English
Sharon Klein, WRAD
Adam Swenson (moderator), Philosophy and Core Commitments
Maria Turnmeyer, Asian American Studies
Important note:
Please bring one of your own current writing assignment handouts (any course, any level).
Sponsored by:
*Documents on this page can be viewed online using free Adobe Acrobat Reader software.