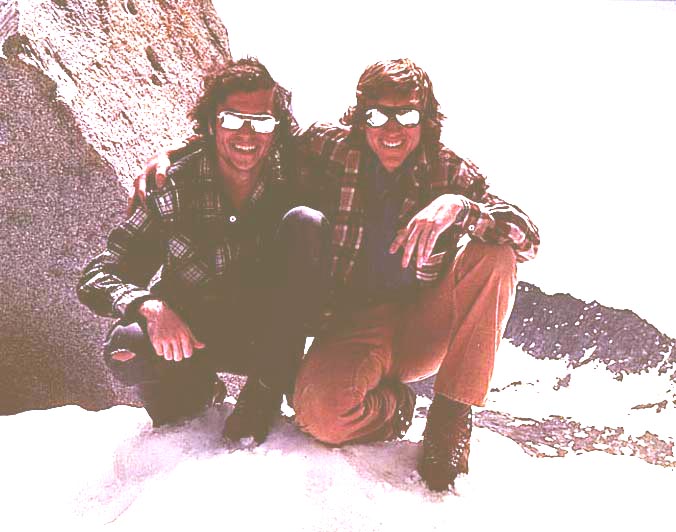 With my brother, Bruce, in the backcountry of Yosemite National Park
Jeff Charonnat is working on an enantioselective total synthesis of the GABA antagonist, (-)-anisatin. One of his graduate students, Nobuko Nishimura, completed an elegant model study and applied the results of that study to preliminary work on an enantioselective synthesis of (-)-anisatin.
Professor Charonnat overhauled the 333L and 334L Organic Chemistry laboratories. In the process, he introduced many new experiments and wrote extensive, modern laboratory manuals for both of these courses.
He received the CSU Northridge Advancement of Teaching Effectiveness Award in 1996.
California State University, Northridge at 18111 Nordhoff Street, Northridge, CA 91330 / Phone: (818) 677-1200 / © 2006 CSU Northridge