December 3, 2019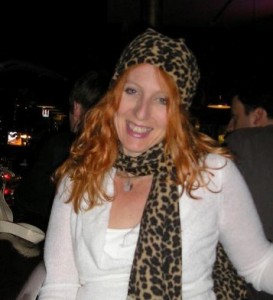 Denice Labertew
Denice Labertew spent the past few months taking a critical, legal look at the impact U.S. policies have on the health care provided to women and girls being held in immigration detention facilities.
The California State University, Northridge criminology and justice studies lecturer was preparing a report, "Women's Rights Violations at the U.S.-Mexico Border: Motherhood, Menstruation and Sexual Violence," that was submitted to the United Nations late last month. It was one of more than 30 reports and summaries submitted by the US Human Rights Network as part of the U.N.'s periodic review of the United States.
"The reason the U.N. periodic review is so important right now, to put it simply, is that it is very difficult to get any policy headway, particularly at the federal level and especially when it comes to issues related to women," Labertew said. "This is a mechanism that allows for some accountability. To have someone else, in this case members of the U.N., say 'This is what you are saying is happening in your country, but your own people say it is not.'"
As a member of the United Nations, the United States undergoes a Universal Periodic Review — in which members of the U.N. hold a member nation accountable for actions within its territories — every five years. The next one for the United States is in 2020. As part of the review, the U.N. invites a country's stakeholders to submit reports about issues they feel need to be addressed in that country.