Introduction
The CTVA Scholarships and Awards Committee will be accepting scholarship applications for the 2018-19 academic year later in the Spring semester of 2019. Watch the website for announcements concerning the opening of the application period. General descriptions of CTVA Scholarships and Awards are listed below.
CTVA scholarships and awards are open only to CTVA students (including Film Provisional students). The CTVA scholarships and awards application and submission process is now done entirely online.


For more information and to apply, go to:
or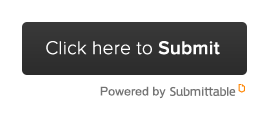 Scholarship and Awards submissions are now open!
The deadline to submit is end of the day (11:59 pm) on Friday, March 1, 2019.

Scholarship and Award winners will be notified no later than April 1, 2019 and will be honored at our annual CTVA Scholarships and Awards ceremony (date, time, and location still pending).
For questions, assistance, and problems with submitting your online application, please visit Prof. Krantz, Prof. Gateward, Prof. Jacchia, or Prof. Holmes during their regular office hours. Please do not ask for assistance in the CTVA main office.