California State University Northridge

Biology 470 - Biotechnology
---
Plant genetic engineering
---
http://www.monsanto.com/ag/articles/FieldsOfPromise/framemonmag.html
Agrobacterium-mediated transfer
The crown gall, and the wounded plant - acetosyringone and hydroxyacetosyringone

The distribution of the vector (requires shockwave)
Agrobacterium tumefaciens, chromosome and plasmid




http://www.ppws.vt.edu/~sforza/prokaryote/agrobacterium1.jpg

Rough draft of Ti plasmid (requires shockwave)
The military analogy: Is Agrobacterium like a "mercenary commando"?
Resource pictures: The Pathogenesis of Crown Gall, by Sforza et al.
Octopine-type Ti plasmid
T-region - the segment transferred to plants, between Right and Left border
Genes for production of:
Outside the T-region - the segment not transferred
Opine catabolism genes
origin of replication
vir genes

example: virD encodes a site-specific endonuclease for the Right border sequence, makes a nick.
What is the difference between an element required in cis, and one required in trans?
...a trans element can be moved to a different location, for example from the Ti plasmid to the genome, and it will still function effectively. A gene that makes a diffusible protein product can be moved generally, and that is an example of a "trans" element. An example of a "cis" element is an origin of replication. That cannot be moved, and still serve its purpose. It must be "on" the DNA that needs replicating.
A T-border sequence is a "cis" active element, whereas the vir genes are "trans" active. Vir genes do not need to be on the plasmid carrying the T-DNA region.

From CAMBIA Intellectual Property Resource, a 262 page "white paper" with detailed information on Agrobacterium transformation, intellectual property, and patents: (pdf format)
Scientific aspects
Types of tissues to be transformed
Binary vectors
Co-integrated vectors
Monocot transformation
Dicot transformation
Binary vector systems - widely used
Elements:
1. A wide host-range plasmid with
selectable markers for E. coli, A. tumifaciens, plants
promoter andgene of interest
right and left border sequence
2. A "helper" Ti that lacks the T-DNA, but contains the vir genes


Co-integrated or hybrid Ti vector system - oldies but goodies
Elements:
1. A disarmed Ti plasmid
2. An ori-less plasmid that can integrate into the Ti plasmid, containing (typically) cis elements necessary for T-DNA mobilization. (Fig 17.6)
Depends on a single crossover event



Modified Co-integrated vectors - using cre/lox to prepare for directed recombination


Engineering issues:
1. In vitro methodology
2. Transformation of E. coli
3. Transformation or conjugation (with cis/trans function) into A. tumifaciens
4. Transformation of plants
callus
immature embryo
pollen
shoot apex
in planta
http://www.cambiaip.org/cambiaIP/diags/transfer_1.jpg


General Plant Applications:




Microprojectile bombardment - biolistics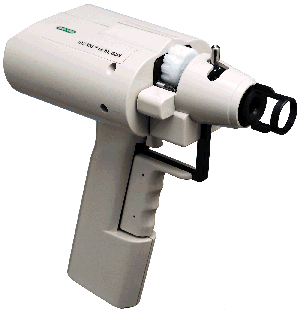 Biorad's Helios Gene Gun
---
The gene is in the plant, so now what?

Detection of foreign DNA expression - Table 17.4
Selectable markers vs. Reporters

e.g.
GUS - beta-D-glucuronidase (from E. coli) plus 5-bromo-4-chloro-3-inolyl B-D-glucuronic acid
Luciferase -
GFP
Application - Using GFP to Select for Transgenic Sweet Orange Derived from Electroporated Protoplasts
Application - microscopy to monitor expression
Reading assignment: Chapter 18
Dr. Stan Metzenberg
Department of Biology
California State University Northridge
| | | |
| --- | --- | --- |
| | | |
---
Stan Metzenberg, Department of Biology, California State University Northridge, 18111 Nordhoff St., Northridge CA 91330-8303.

credit