The Home Page of
Professor Dat-Dao Nguyen, Ph.D.
COORDINATE

         Dr.  DAT-DAO  NGUYEN
         Professor of Information Systems
         Department of Accounting and Information Systems (JH 3221)
         College of Business and Economics
         California State University, Northridge
         Northridge, CA 91330-8372
         e-mail:  datdao.nguyen@csun.edu
         CSUN Webmail

---
TEACHING

ACCT 480 Accounting Information Systems for ACCT Majors


MIS 410 Accounting Information Systems for MIS Majors


IS 441 Database Management


BUS 302 Business Gateway


IS 312 Information Systems for Business (Spring 2013)


IS 431 Systems Analysis and Design (Spring 2013)


IS 599C Management of Information Systems


IS 630 Accounting Information Systems


IS 655 Information Systems Theories & Practices

Office Hours for Spring 2013
- Monday from 11:00 AM to 12:00 Noon AND from 6:00 PM to 6:45 PM (for all classes)
- Wednesday from 6:00 PM to 6:45 PM (for IS 431 only)
- or by appointment

---
RESEARCH

My Publication


GOOGLE Scholar


CSUN OVIATT Library


CSUN Library Database - Restricted Access
---
FAVORITE LINKS

TechNews


The Virtual Reference Desk


MERLOT Interactive Online Learning


ZITO Fractal Art Gallery


Die Kunst Der Fuge also The Classical Music Archives - (MIDI / MP3)


Project GUTENBERG - e-Books also Internet Archive - (Digital Library)


Littérature Française en e-Books aussi La Bibliothèque Electronique du Québec


Christian Classics Library - e-Books


Saigon News (Vietnamese Newspaper/Magazine Directory)


Institute of Vietnamese Studies (Viện Việt Học)


VietMessenger (Vietnamese e-books Library)


Library of Vietnamese Literature (Việt Nam Thư Quán)


Nguoi-Viet Online Library (Nam Phong, Phong Hóa, Ngày Nay etc.)
---
MY IS WORLD . . .
"In the beginning ... it was IT,
whatever IT is, it is IS !"


Ernst & Young IS Professor of the Year 2003-2004, 2007-2008, 2010-2011
Arthur Andersen MIS Professor of the Year 2000-2001
Born Again in Information Systems !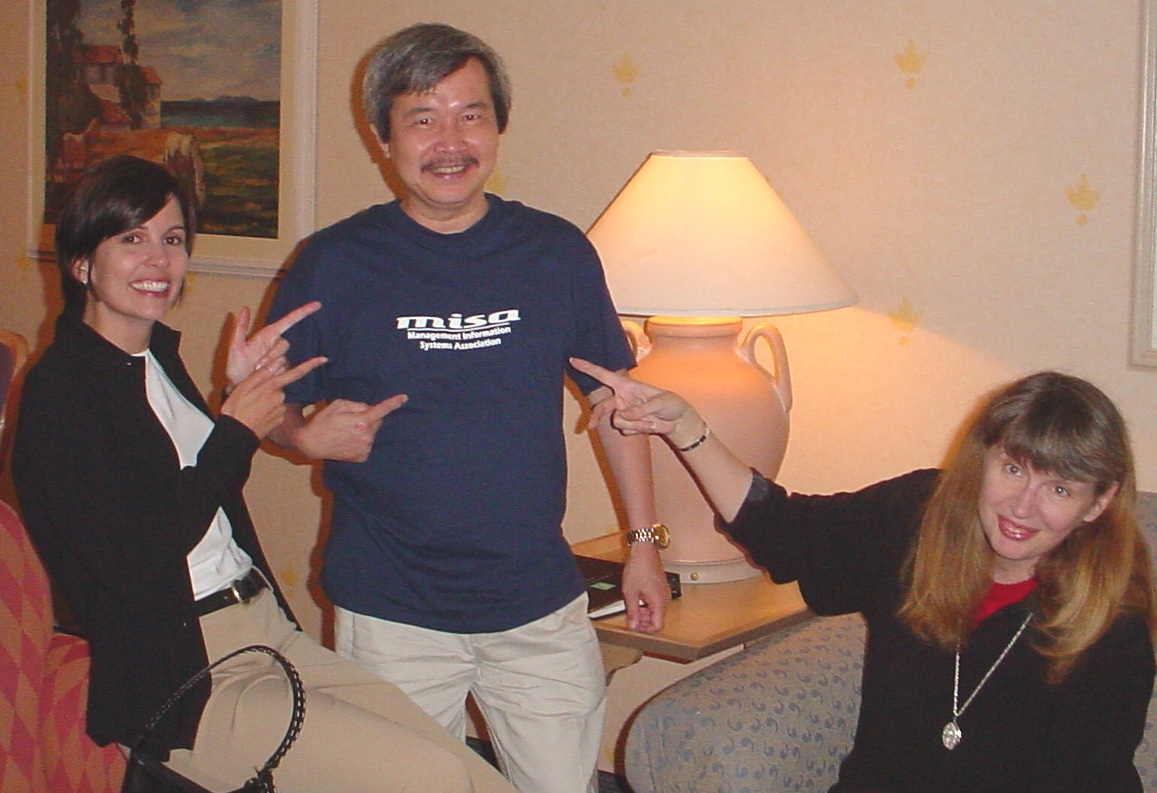 CSUN Management Information Systems Association
CSUN Accounting & IS Meet the Firms Night
CSUN Accounting & IS Awards Banquet
---
Last Revision: Jan 24 2013